These are the easter eggs in the Slendytubbies series.
A Voice Trumpet can be found in the south mountains playing a cover of the song "What's Up" by 4 Non Blondes. This is a reference to a video called "HEYYEYAAEYAAAEYAEYAA" (which is a scene from the video "Fabulous Secret Powers" by slackcircus).

A Rick Astley dance can be found in one of the mountains. "I'll never give you up" will also play if the player also arrives Tinky Winky Up The Mountains will start hitting Rick.
There are some growls that can be heard randomly. When these growls are sped up, you can hear a voice saying any of these quotes:
A dancing Rick Astley can also be found here hiding behind a filter. The music is not playing.
The ambiance is actually Dipsy who is possibly talking to the player.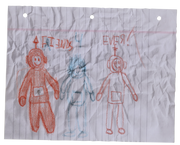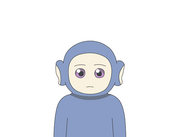 When the player find the key-card of one of the engineers, and then look closely to it before pick it up, it can see informations:

The Engineer's ID Picture and Name "Tobby"
His date of birth, which is 97/3/31, The day when the Teletubbies were released
Ad blocker interference detected!
Wikia is a free-to-use site that makes money from advertising. We have a modified experience for viewers using ad blockers

Wikia is not accessible if you've made further modifications. Remove the custom ad blocker rule(s) and the page will load as expected.