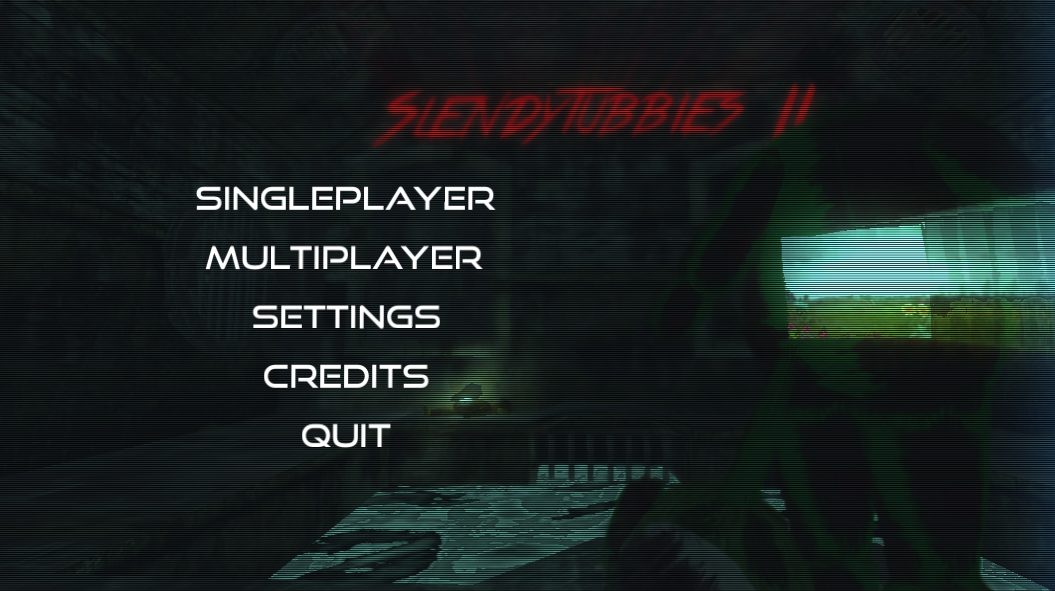 Slendytubbies II is the sequel of Slendytubbies. It happens 5 years after the original game.
No Hamachi for the Multiplayer Mode
A Camera
New animations for the player
New Easter Eggs
A camera light
Tinky Winky mutated even further after he ate another infected custard.
There are new Popups in the game.
You can change the amount of custards from 1 to 25.
In version 1.5, there was a bug where joining servers didn't work. The game kept getting stuck on the connection screen. Version 2.0 fixed this bug until the servers were shut down.
Unfortunately, Tinky Winky (cubic form) cannot move in version 2.0.
Since 1.5, there was an exploit that let people spawn monsters to bother other players. This exploit was removed on 2.0, but it was reintegrated using a dll uploaded by a spanish YouTuber. However, this was finally fixed on 2.1, along with the removal of Cheat Engine support.
Ad blocker interference detected!
Wikia is a free-to-use site that makes money from advertising. We have a modified experience for viewers using ad blockers

Wikia is not accessible if you've made further modifications. Remove the custom ad blocker rule(s) and the page will load as expected.